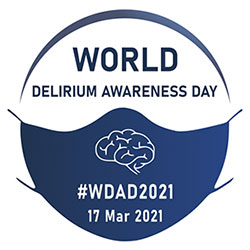 36 HOURS of WDAD 2021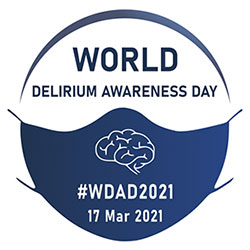 From 16 – 17 March, tune in to a continuous livestream of webinars promoting delirium education and awareness. Click below for schedule of events and presentation join links.
36 HOURS OF DELIRIUM FULL SCHEDULE OF EVENTS
One Webinar EVERY DAY
Did you tune in?
We hope you enjoyed the programming leading up to World Delirium Awareness Day! If you missed it, visit the link below to view recorded lectures and resources.
MARCHATHON VIEWING INFORMATION
Lived Experience of Delirium
Understanding the lived experience of delirium survivors is critical to our understanding of how to help future patients, as well as helps to convey how detrimental delirium can be to a patient's quality of life.
Lived Experience Resource Sheet
---