13th Annual American Delirium Society Conference​
Engage, Enhance, Evolve: Reclaiming Life From Delirium
June 11-13, 2023 | Rhode Island Convention Center, Providence, RI
We are delighted to invite you to attend the 13th annual American Delirium Society Annual Conference. In line with our cutting edge program and diverse plenary speakers, we aim to Engage, Enhance, Evolve: Reclaiming Life from Delirium with our traditional interprofessional, global audience of clinicians and scientists. 
An Evening With Dr. Wes Ely
(Ticketed Event)
Join us for a special evening with delirium expert and author
Dr. Wes Ely MD, MPH.
There is limited seating, so be sure to sign up when registering for the conference.
ADS will be hosting this event at the conference center with food and drinks.
When: Monday, June 12 | 6:30 – 8:00pm
Where: Rhode Island Convention Center (Rotunda)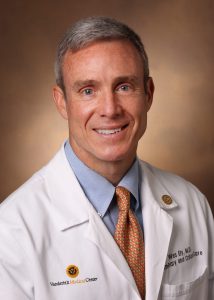 Plenary Speakers Plenary Speaker Session #1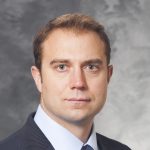 Robert D. Sanders, BSc, MBBS, PhD, FRCA, DABA, FANZCA
Monday, June 12 | 8:15 - 8:50am
Professor Robert D. Sanders BSc, MBBS, PhD, FRCA, DABA, FANZCA is the Nuffield Chair of Anaesthetics at the University of Sydney and Royal Prince Alfred Hospital, Sydney, Australia. Trained as an anaesthetist in the UK with clinical qualifications in the USA and Australia/New Zealand, Prof Sanders' research spans two broad themes: (1) the mechanisms, and consequences, of delirium and (2) mechanisms of anaesthesia. Prof Sanders is currently the recipient of two R01s (NIA and NINDS, partnership with the University of Wisconsin) and one R21 (NIA, partnership with Vanderbilt) as well as receiving research support from the Australian & New Zealand College of Anaesthetists and the University of Sydney. Together with Dr. Richard Lennertz (University of Wisconsin), Prof Sanders co-manages the Wisconsin Interventions for Postoperative Delirium cohort study, and it is from this cohort that Prof Sanders will describe some of their most recent work. In addition, Prof Sanders will draw on recent findings from their preclinical research with Dr. Matthew Banks (University of Wisconsin).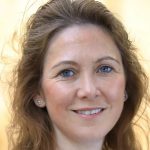 Rebeccah Slater, PhD, MSc, BSc, ARSM
Monday, June 12 | 8:50 - 9:25am
Dr. Rebeccah Slater is a Professor of Paediatric Neuroscience and Senior Wellcome Fellow in the Department of Paediatrics at the University of Oxford, holds an honorary research position in the Neonatal Care Services at the John Radcliffe Children's Hospital, and a Professorial Fellow at St. John's College. Dr. Slater studied Physics (BSc) at Imperial College and Neuroscience (MSc) at UCL, and in 2007 was awarded her PhD at UCL under the supervision of Prof Maria Fitzgerald (FRS). Since 2013 she has led the Paediatric Neuroimaging Research Group, which focuses on understanding the mechanisms that underlie the development of pain perception in the human infant. She uses a range of non-invasive brain imaging tools, including EEG and fMRI, to explore the development of pain perception in the human nervous system. In 2017 was elected as a 'Young Scientist' by the World Economic Forum. Her ongoing research focuses on the understanding of how the development of structural and functional network connectivity alters noxious-evoked brain activity and influences the dynamic relationship between brain activity and behavior. The overarching goal is that this developmental understanding will translate into the improved treatment of infant pain in premature and term-born infants.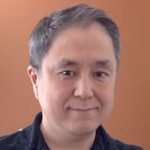 Gen Shinozaki, MD, DFAPA, FACLP
Game Changing Approach for Delirium: Novel Bispectral EEG (BSEEG) Method and Epigenetic Investigation
Monday, June 12 | 9:25 - 10:00am
Dr. Shinozaki is an Associate Professor of Psychiatry at Stanford University. Completed psychiatry residency and psychosomatic medicine fellowship at Mayo Clinic, Rochester, MN. His research interests include: a novel EEG (bispectral EEG:BSEEG) algorithm/device development for detection of delirium and prediction of patient outcomes, epigenetic investigation of delirium pathophysiology and biomarker development, and development of novel therapeutics using a novel BSEEG mouse model of delirium. Before joining Stanford, he worked closely with Dr. Jimmy Potash, current chair of Hoksins Psychiatry, who mentored him for NIMH K23. He is currently conducting an epigenetic research study funded by NIMH R01 as well as clinical study for a novel EEG device to screen delirium and predict patient outcomes. His invention of bispectral EEG (BSEEG) methods for prediction of patient outcomes have been validated over 1,000 subjects with numerous peer-reviewed publications over last several years. He received numerous awards including 2018 Dlin/Fischer Clinical Research Award as well as 2019 Visiting Professorship Award from the Academy in 2018 for his innovative work on development of a point-of-care EEG (BSEEG) method to screen delirium and predict patient outcomes.
Plenary Speaker Session #2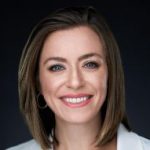 Kali Dayton, DNP, AGACNP
ICU Sedation and Mobility Consultant, Dayton ICU Consulting
Tuesday, June 13 | 8:20 - 9:00am
Kali Dayton, DNP, AGACNP, is a critical care nurse practitioner, host of the Walking Home From The ICU podcast, and critical care outcomes consultant. She is dedicating her experiences in the "Awake and Walking ICU" and ICUs around the USA to elevate ICU sedation and mobility practices by working to align them with current research. She works with ICU teams internationally to transform patient outcomes through early mobility and management of delirium in the ICU.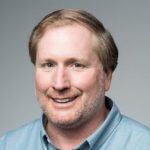 James McGrath, PhD
Nanomembranes and Tissue Chips: New tools for Modeling the Human Blood-brain Barrier and Uncovering the Mechanisms of Brain Injury During Systemic Inflammation
Tuesday, June 13 | 9:00 - 9:40am
Dr. McGrath is Professor of Biomedical Engineering at the University of Rochester, and his laboratory creates technologies for biomedical research through the application of a unique ultrathin porous membrane technology we developed and perfected over the last 15 years. Among these applications are so-called 'tissue chips': miniature models of human tissue that can be arrayed in high throughput formats for rapid discovery of disease mechanisms, drug efficacy, drug safety, etc. One of our leading Tissue Chips is a model of the blood brain barrier (BBB) in which we follow the infiltration of leukocytes and changes in permeability in response to systemic inflammation. His laboratory is using the BBB-chip to study the mechanisms of brain injury as an outcome of sepsis and post-operative delirium using both healthy and diseased models of the BBB.
Preconference Workshops Two tracks offered on Sunday, June 11 – New for 2023!
Track #1:
Delirium Across the Lifespan: Use of an Age-Friendly Framework
Track #2:
Leading, Implementing, and Sustaining an Effective Delirium Quality Improvement Project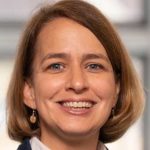 Brenda Truman Pun, DNP, RN
Track #2 Keynote Speaker
Sunday, June 11 | 8:15 - 9:00am
Brenda Pun, DNP, RN is an advanced practice nurse with a special interest in critical care, who serves as the Director of Data Quality at the Vanderbilt Critical Illness, Brain Dysfunction, and Survivorship (CIBS) Center. Brenda received a bachelor's degree in nursing from Wheeling Jesuit University, a master's degree from Vanderbilt University School of Nursing, and a Doctor of Nursing Practice degree from University of North Carolina – Chapel Hill. Her research has focused on improving the care and outcomes of critically ill patients with a special emphasis on delirium, sedation, long-term outcomes and teamwork. As such she has been the lead author on numerous ICU practice-changing publications including the 2013 Society for Critical Care Medicine (SCCM) Pain, Agitation, and Delirium (PAD) clinical guidelines, the prevalence and risk factors for delirium in critically ill patients with COVID-19 (COVID-D) published in The Lancet, and outcomes from an SCCM ICU Liberation study caring for critically ill patients using the ABCDEF Bundle, published in Critical Care Medicine. In addition, she is dedicated to helping advance the understanding on how to best translate and implement new evidence into bedside care practices.
Exhibitor set up after 2:00pm
7:00am – 5:00pm
Exhibitor breakdown after 5:00pm